Car Glass Replacement Window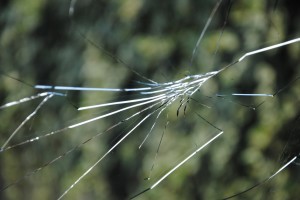 Car Glass Replacement window
At the Premium Auto Glass company we have glasses available for most car models and brands. Our services can cover Toyota, Chevrolet, GM, Ford, Nissan, Lexus, BMW, Renault, Ram, Dodge, Cadillac, Honda, and several other car brands.
Whether you have an old Plymouth or a brand new Viper we are ready to repair windshield your broken windshield or replace it if necessary with a car glass replacement window, we work with any kind of car glass after accidents, burglaries or anything of the sort. Do not worry about dealing with your insurance provider, leave the bureaucracy to us and we will do the necessary paperwork to get you a new windshield.
Replacing a windshield is a job best left to professionals. Amateur or unsupervised work from careless companies could put your car integrity, yourself and your passengers at risk, don't leave your glass in the hands of beginners under any circumstance. Premium Auto Glass is a certified and licensed company with years of training and experience supporting the quality of our work, if you are in a hurry to replace your car glass our phones are available 24/7 for you.
Why Carglass Miami Is the Best Company to Call
At Carglass Miami, we understand that we are not the only company that offers service for car window replacement Miami, but we strive to be your best choice. We provide on-site service in all locations throughout the greater Miami area, and we will arrive promptly to quickly address your concerns. Whether your windshield or other car windows are broken, we can easily replace the glass so that you can continue driving safely once again. You may think that you would pay a small fortune for on-site service, but you will be surprised how competitive our pricing is.
In addition to providing you with fast and affordable service throughout the local area, we also go a step above and beyond. We understand that your experience is only as good as our employees can provide. With this in mind, we strive to hire only the most well-trained and experienced professionals. Each member of our team is focused on delivering friendly, quality customer service. You can rest assured that you will have a great experience when you put our team to work for you.
When You Need 24-Hour Windshield Repair Service
With a minor crack in a car window, the vehicle owner may drive around town for days or even weeks before scheduling auto glass repair Miami. However, even a small crack in a window can be dangerous to drive with, and all broken glass should be repaired or replaced as soon as possible. Other window cracks are more significant, and you may need to replace the window as soon as the damage occurs so that you can continue to drive your vehicle around town as desired. At Carglass Miami, we offer 24-hour service for auto glass replacement Miami. We know that you may be stranded in your current location until help arrives to fix your window. You will never be waiting long for help to arrive when you reach out to our skilled team for assistance. For non-urgent matters, we offer convenient appointment times that work well with your busy schedule.
Call us now for a free estimate on Car Glass Replacement Window.
We are listed in the Automotive Directory